Look no further than CBD Lion if you're looking for a CBD brand that can cater to everyone's needs. The company has been in the industry since 2017. They have been a go-to brand by many users. It offers an extensive selection of high-quality products at affordable prices. The company uses nothing but organic ingredients.
This review will let you know more about the different CBD Lion products and why these are well-loved by its customers.
Key Takeaways: Is This Company Reputable?
Rating: 8 / 10
CBD Lion is a reputable company in the CBD industry. It has been around for years, and its experience makes them knowledgeable about what to offer to its customers. Their products are affordable, organic, and third-party tested.
Pros & Cons
Like other brands, Lion CBD has its plus and minus points. Many customers are interested in these as they will have an idea if this brand is worth ordering from. Here are the pros and cons of the brand.
Pros of CBD Lion
Lots of CBD products to offer;
Affordable prices;
Uses organic ingredients;
Offers full-spectrum, broad-spectrum, and isolate; and
Multiple potencies and flavorings.
Cons of CBD Lion
Some lab results are outdated;
30% restocking fee for returns; and
The website needs improvement.
1. Top-Rated Product: CBD Oil Tincture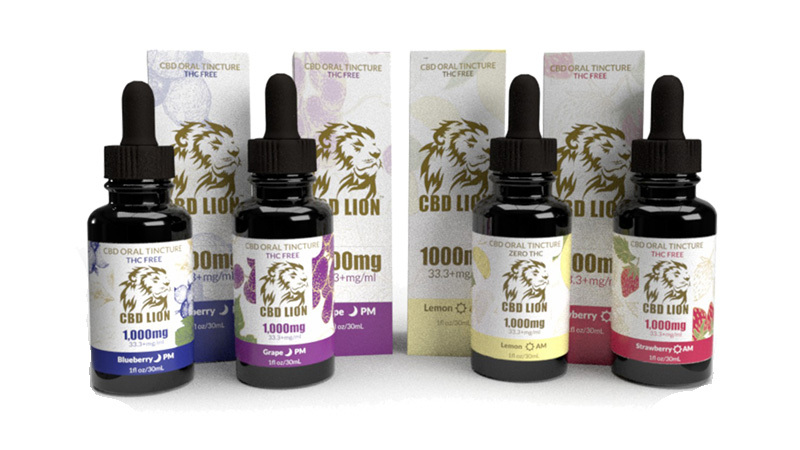 CBD Oil Tincture is the most well-received product of CBD Lion. It's preferred by many customers because of its versatility as a product. You can mix it into your foods or drinks or take it sublingually.
The tincture is available in 250mg to 5000mg potencies per 30mL bottle. These allow you to find the perfect one for your CBD needs. You can choose from formulations of full-spectrum, broad-spectrum, or CBD isolate. Most of its variants are flavorless, but if you want it flavored, its 1000mg variant has lemon, strawberry, and raspberry flavors.
Reviewers love this product because of its wide potency range and convenience. It also has great flavor options in comparison to other brands that only offer flavorless tinctures. Since its dosage can be adjusted per serving, its benefits stretch out from relieving stress and relaxing muscles to helping out with chronic conditions.
Read more: Best CBD Oil Products for Seizures
2. Runner-Up: CBD Gummies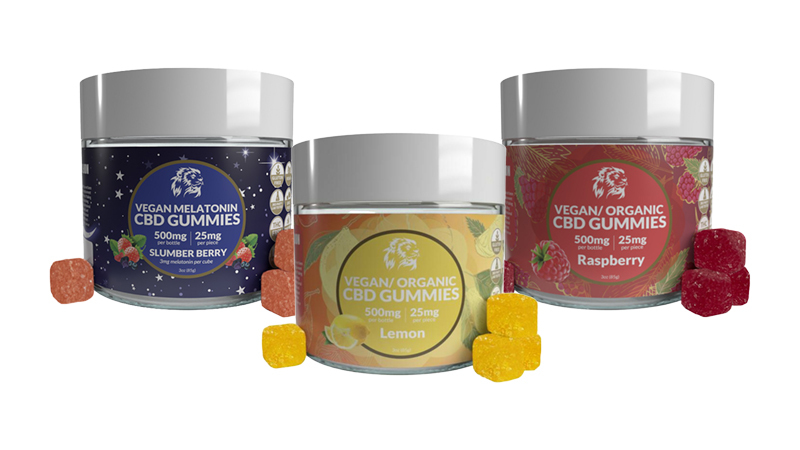 CBD Gummies are a close runner-up to the CBD Oil Tincture. This product is made to be taken daily with each gummy containing 25mg of CBD isolate. They're also organic, gluten-free, non-GMO, and vegan.
These are good alternatives for those who want to experience the effects of CBD but with no strong earthy aftertaste. This product is available comes lemon, raspberry, and strawberry flavors. If you're looking for something that can help you with sleep, this line also has a variant that's infused with melatonin, a hormone that can help with your sleep-wake cycle. Each gummy has an additional 3mg of melatonin.
Reviewers say that these gummies have helped them with chronic pain, anxiety, and insomnia. They also like that there are no psychoactive effects since the gummies are THC-free. Some reviewers didn't like the strong aftertaste of the gummies, but others found it to be a minor issue.
Other Products Offered By CBD Lion
Aside from the top two products mentioned above, here are other products offered by CBD Lion.
CBD Chocolate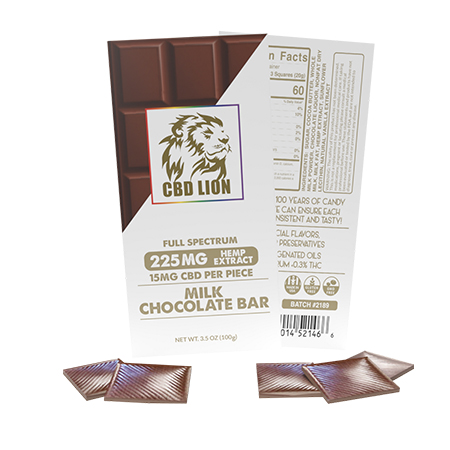 The CBD Chocolate is the newest item in the edible line of CBD Lion. CBD and Chocolate — two of the best things in the world combined; what's not to love?
This product comes in two flavors. You can choose milk chocolate or dark chocolate. Each bar contains 225mg of full-spectrum CBD with a serving size of 15mg per square. The milk chocolate contains organic sugar cane and whole milk powder, while the dark chocolate is made with organic cacao and is 100% dairy-free.
These are also vegan-friendly and gluten-free. Although, it might not be advisable for those in warmer areas to purchase this product unless you avail yourself of the priority shipping. Overall, this is a great product for those with a sweet tooth and who want a new fun way to take CBD.
CBD Sports Tape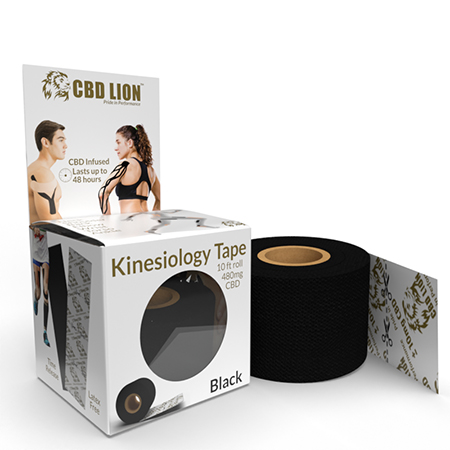 This CBD Sports Tape is one of the unique products that CBD Lion has in its lineup. It's a topical adhesive that's made with 100% hemp and is designed to help with pain relief and inflammation.
This product is infused with 10mg of CBD isolate and other essential ingredients such as menthol, which provides a cooling effect, and lidocaine which is an anesthetic. The product is also latex-free, breathable, and water-resistant.
Reviewers say that the sports tape is effective in relieving pain, although some find it a bit pricey. Others also like that it's versatile and can be used on different parts of the body. The tape can be applied before or after physical activity, making it perfect for athletes and those who are constantly on the go.
CBD Bath Bombs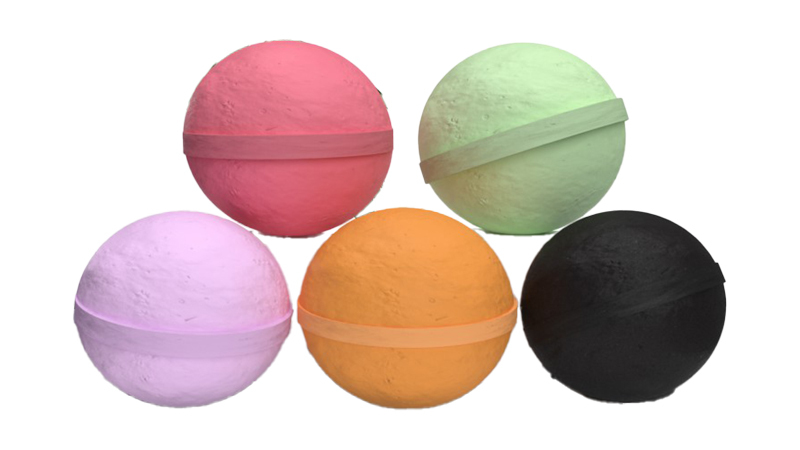 The CBD Bath Bombs are perfect for those who want to relax and unwind after a long day. These bombs are made with 100% organic hemp oil, sea salt, shea butter, and essential oils.
There is 100mg of CBD isolate in each bomb, and it is made to detoxify and relax your body. The bombs come in five scents: lavender, eucalyptus, rosé, charcoal, and citrus. What makes these scents distinct from one another is that each has its specific purpose and benefits. You can find more information about these benefits on the website.
Reviewers love that these bath bombs leave their skin feeling soft and hydrated after use. They also find that the scent is relaxing and helps them get rid of stress. Some didn't like that the bombs left their tubs slippery, but this can be easily remedied by using a mat or towel when exiting the tub.
Will CBD Lion Deliver Near Me?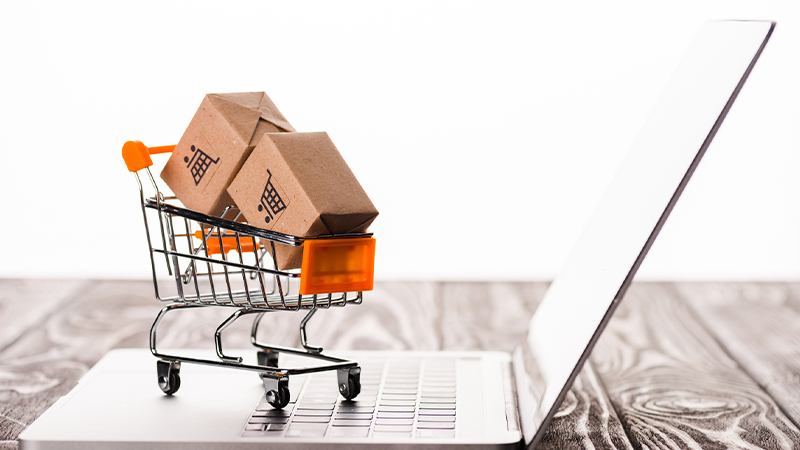 CBD Lion delivers its products all across the United States. However, some products are not available for shipping in certain states that have State laws prohibiting those types of products. You can learn more about this on the website.
For its shipping policy, it offers free shipping. They also have same-day shipping for orders that are placed before 3 pm CST. The delivery date depends on the availability of the product and the shipping option you have chosen. As for its shipping rate, it's based on the rounded-up weight of the product.
Does CBD Lion Publish Third-Party Testing? Why Is This Important?
Yes, all CBD Lion products undergo third-party testing. This is important because it allows you to see that the products have been tested for potency and purity. It also shows that the company stands behind its products and has nothing to hide.
All lab results are published and publicly accessible on the website. QR codes of the lab results are also placed on every product packaging for more convenient access.
Are There Any Discounts Available For CBD Lion?
Unlike other brands that offer subscription programs to avail their discounts, CBD Lion has rewards and referral programs.
You're automatically eligible for the rewards program once you create an account. For every 5 purchases of the same item, you'll get 25% off, 50% for 10 purchases, and free once you've accumulated 20 purchases. You can also get 5 reward points for every dollar you spend, where you can redeem a dollar in exchange for 100 points.
On the other hand, the referral program works by getting a 30% discount in exchange for referring a friend to purchase CBD Lion products. Although, you have to gift your friend a 30% off before you can get yours.
Price Comparison: Are CBD Lion Products Worth It?
CBD Lion products are set with price points that are below the average CBD market value. For example, the company's CBD tinctures cost $42.99 per 500mg, whereas other brands charge over $100 for the same product but with lower dosages. Based on the quality of its products and the price point, we can say that CBD Lion is worth it.
All products are available and ready to be purchased on the company website. It's highly recommendable to purchase online as it guarantees to brand new stocks and you get lots of discounts.
Which Product Is Best For Me?
The best product for you will depend on your needs and preferences. If you want to try CBD for the first time, we recommend that you start with a low potency tincture or gummies. For those who are looking for products with higher potencies, we suggest that you check out the company's CBD chocolate or sports tape.
CBD Lion is a great choice for those who are looking for wide product options. On its website, there's a section for product recommendations where you can either take a product quiz or shop by solutions.
Best Alternative Brands
If CBD Lion still doesn't have what you are looking for, here are some of the best alternative brands that you can check out:
CBDPure
If you're still looking for products that contain only organic ingredients, CBDPure is a great addition to your brand options. This brand also offers a 90-day money-back guarantee.
CBD Essence
Established in 2014, CBD Essence is one of the oldest CBD oil brands with a well-earned good reputation. It produces small batches to ensure that all products are freshly made within 24 hours of shipment.
Garden of Life
Garden of Life is one of the brands that also provides affordable organic CBD products in the market. It also has an extensive product variety such as vitamins, probiotics, and protein that you can try out.
Final Review: Should I Order From CBD Lion?
Yes, we recommend that you order from CBD Lion. Not only are its products affordable and of great quality, but the company is also highly transparent with its business practices. It has been in the industry since 2017 and has been consistent with the quality and affordability of its products.
However, there are still some areas it can improve on. Among these are the improvement of its website, return policy, and outdated lab results. In any case, you can be sure that you're getting your money's worth when you purchase from this brand.