Kill Cliff CBD is a reputable company that has been known in the industry for making energy drinks. But this time, this brand has decided to add CBD drinks to its lineup. This choice is good since CBD users are pleased with this product. Best of all, this brand is popular for its quality products. This makes the brand a worthy choice to try.
Key Takeaway: Is This Company Reputable?
Rating: 8 / 10
The brand has been around for years and gets positive reviews and feedback from customers. This shows how much people love their products, particularly their CBD drinks. It is a product made with quality ingredients, though its potency is also a big factor. A lot of customers have tried CBD drinks from this brand, and they love their experience with it.
Pros & Cons
This company has its strengths and downsides, just like any other brand. The pros and cons of Kill Cliff CBD are:
Pros
Reputable company
Uses high-quality and natural ingredients
Offers potent CBD drinks
Company is transparent
Free shipping for orders $75 and above
Cons
1. Top-Rated Product: Kill Cliff CBD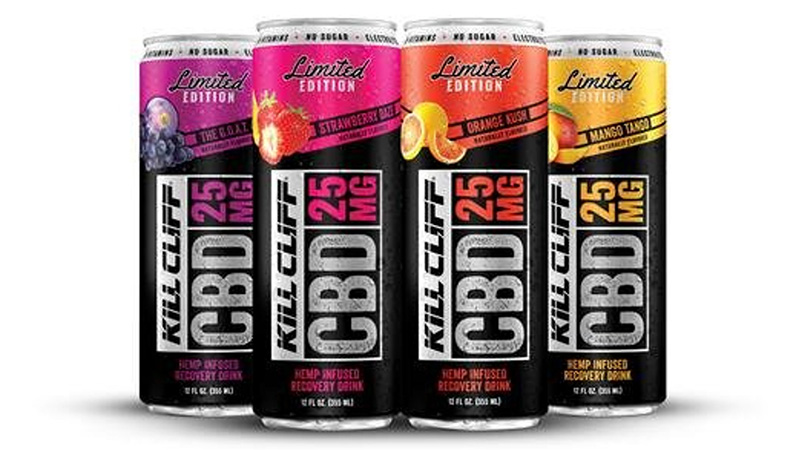 This CBD drink is a top-rated product and one of the most popular ones. This is because it has a loyal following and gives customers what they want — high-quality CBD drinks that are potent, safe to use, and free from side effects. It can be pricey, but customers get what they expect, and price doesn't seem to be an issue.
The product contains 25 mg CBD — just enough to relax the body. One thing that CBD users admire about this product is its combination of ingredients. The drink contains great flavors, electrolytes, B-vitamins, and natural flavors. With these components combined in an energy drink, customers can expect a boost in their mental and physical state.
It is available in a 12 fl. oz. and comes in five flavors. You can purchase it solo or in packs of 12, or if you want to taste all flavors first, you can purchase their sampler pack of 5. It is also available in a pack of 12.
2. Kill Cliff Octane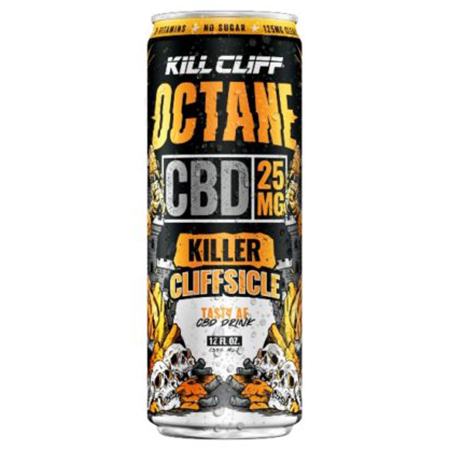 If you have trouble being alert and active, then you might need caffeine in your drink. Kill Cliff Octane has a combination of 25 mg CBD and 125 mg clean caffeine. It comes in 1 flavor but will surely satisfy your taste. This is best for treating fatigue and tiredness and perfect for people who want to be more productive in their daily tasks.
This drink contains natural flavors, B-vitamins, electrolytes, and 15 mg calories. It is made with natural flavors and no artificial sweeteners. It is available in 12 fl oz, and you may order it in packs of 12.
Will Kill Cliff CBD Deliver Near Me?
The company delivers to all states in the US via UPS ground service. You get free shipping when your order reaches $75. The delivery takes 2-5 business days. However, there are some areas where CBD products are prohibited. It is best to know the regulations in your area before you place an order.
This company accepts returns, but it must be done within 30 days. If your drink is damaged, you may visit their website for more information on how to handle this matter.
Does Kill Cliff CBD Publish Third-Party Testing? Why Is This Important?
This company publishes third-party testing, so customers know that the products they get are safe, potent, and come from high-quality ingredients. The brand wants to build a transparent reputation about what goes into the drinks. They want more people to know that they have nothing to hide when it comes to manufacturing.
Price Comparison: Are Kill Cliff Products Worth It?
You can find CBD drinks from different brands at various prices. If you are looking for a high-quality drink that is potent, offers quick pain relief, and does not have side effects, Kill Cliff CBD may work for you, though it can be pricey. However, compared to other affordable but ineffective products, at least this brand ensures customers get what they pay for.
You can purchase Kill Cliff CBD products on their company website. You can buy Kill Cliff CBD drinks from other online shops, but you need to be very careful in checking for knock-offs or "fake" products that claim to come from this brand.
It is always better to order directly from the company website as you get the original product and guaranteed quality.
Which Product Is Best for Me?
When it comes to Kill Cliff CBD, customers can choose from their energy drinks and energy coffee. But their CBD drinks are more popular because it has similar benefits as the other Kill Cliff drinks without the caffeine. It boosts energy and focuses while relieving pain and stress.
It is best to find a drink that you like so you can stick with it and get all its excellent benefits. You should check out their official website for more information about their products.
Best Alternative Brands
There are plenty of brands that also offer CBD drinks and other CBD products. If you are looking for alternatives, you may want to consider brands like:
Plain Jane
This company offers different CBD products like CBD oil, capsules, and other supplements. They offer a 10% discount on first orders.
Grown Rogue
This company offers CBD oil, tinctures, and gummies. They provide fast shipping, and their products are made with high-quality ingredients.
CBDfx
This company offers CBD products like CBD oils, tinctures, and edibles free from pesticides and other harmful chemicals. They offer a 30-day money-back guarantee and a 10% discount on first-time purchases.
CBD 101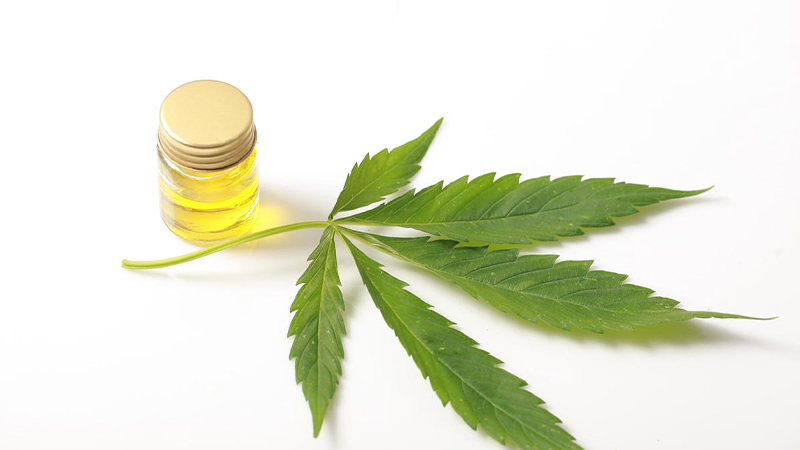 1. What Are the Benefits of CBD Oil?
CBD or cannabidiol is a compound found in hemp plants. The CBD revolution has been taking the world by storm because it has many medical benefits to improve life and wellness. These include:
Reducing pain, swelling, and other inflammatory issues
Improving neurological functions, which can cause seizures and movement disorders
Prevents cancer cell growth
Helps with anxiety and depression disorders
Recover faster after workouts
CBD can help reduce stress levels, improve focus, boost energy, aid in weight loss and promote healthy living.
2. What Are the Different CBD Products?
The CBD market is growing, and now there are many types of products that contain this compound, including:
Oils: Ingested or used on the skin for massages
Edibles: Gummies, chocolate, or other food with high concentrations of CBD
Vape oils and e-cigarettes: Inhaled for quick effects
Topicals: Creams, oils, gels, bath bombs, and balms for the skin
Concentrates: Wax or resin that you can smoke or vape; also known as dabs
Related post: Can You Mix CBD and Coffee?
3. Will CBD Interact With My Medications?
CBD does not have many side effects, but there are some medications that it may interact with. You should talk to your doctor first before taking CBD oil, gummies, or other supplements if you are also using these types of medications:
Blood-thinning drugs like Warfarin
Diabetes medication
Cancer medications like chemotherapy drugs
Benzodiazepines
However, this list isn't exhaustive, and there may be other medications or substances CBD interacts with, so always check with your doctor.
Related post: Why CBD Is Not Working for You?
4. What Is the Best Dose of CBD?
The recommended dosage for CBD depends on your age, the severity of your condition, and other factors. You should always consult a medical professional and check out online forums and discussions before trying CBD products yourself.
5. How Long Does CBD Last?
CBD can last from 2 hours to a day, depending on how it is ingested.
6. What Are the Benefits of CBD Drinks Over Other Products?
CBD drinks may be better than other products because they are portable and easy to use. You don't have to worry about taking pills or vaping oils for it to work. It can give you energy and boost your focus to power through the day. CBD drinks are also not as expensive as other types of products.
7. How to Find Reliable CBD?
If you want to try CBD, look for brands that offer pure products without additives or fillers. You should also check their third-party testing reports to ensure you are getting safe and high-quality CBD products. Try to look for reviews of other customers like you before buying CBD drinks or any type of supplements for the first time.
8. Can I Travel With CBD?
You can take CBD products in most places within the US, but some state laws vary. Check with local laws before packing it.
Final Review: Should I Order from Kill Cliff CBD?
Kill Cliff CBD drinks are made of excellent-quality ingredients. They offer pure CBD without any additives or fillers. Customer service is also excellent, with fast responses to inquiries via phone or email, especially for new users who have questions about using the products. This brand has been around and is already considered one of the most reputable and reliable brands.